If you are screening in ASReview, you may want to find more information on the title on your screen. The abstract could be missing, or you quickly want to verify something in the full text. To directly lookup the article you can use the Google Scholar Button. It comes as an extension or add-on for most browsers, at least for Firefox, Chrome and Edge. You can also find it via the settings of your Google Scholar account, an account is however not necessary for the extension.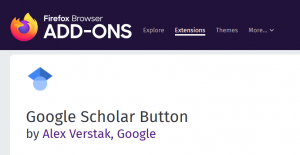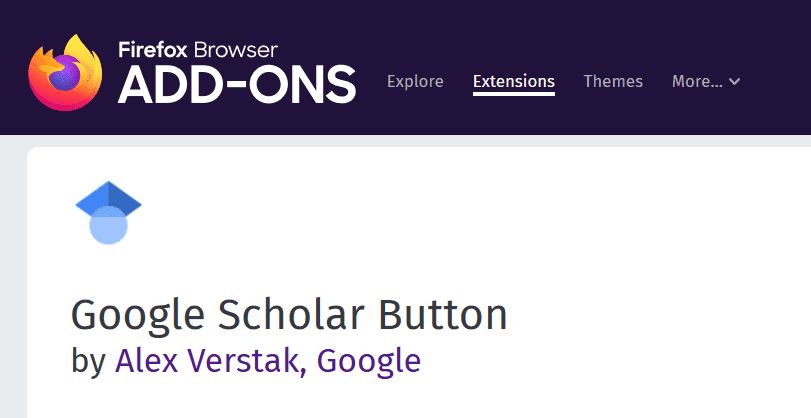 The Google Scholar Button checks if there's a link from the article displayed in your browser window to a paper that's also available via Google Scholar. This works sort of automatically in most cases, and if not you can 'help' Google by selecting the title yourself before clicking.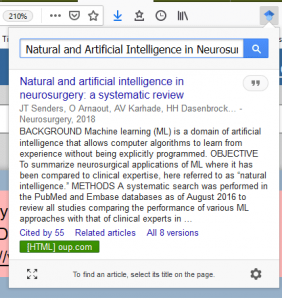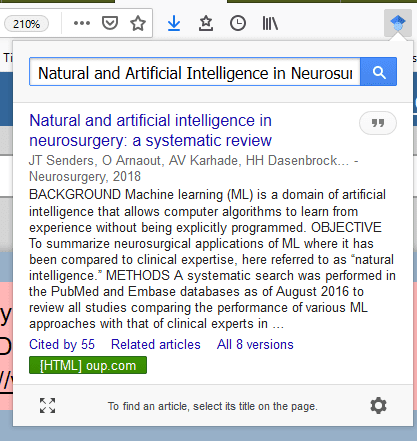 If a match is found, a new smaller window pops up with the title, abstract and some additional info. If you need a quick citation for an e-mail or text, use the " button.There is a link to articles that have cited the article, the Cited by .. there's a link to similar articles via Related articles  and there's a link to alternative versions via All n versions. These alternative versions can lead to an openly archived PDF if you don´t have access via your institution.
ASReview and the Google Scholar Button
See below an example from the ASReview screen. Note that the title must be selected, to have Google Scholar find the matching article.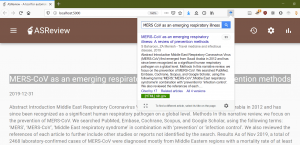 So the Google Scholar button can give you a quick look at the article, related articles and check for alternative versions. If the DOI in ASREview doesn't give you the full-text of the article (either through open access or your own institute's library), check the alternative versions via Google Scholar. Other useful Open Access extensions are
https://unpaywall.org/
 and
https://openaccessbutton.org/
. For full library access from home, UU and UMCU staff and students can find all the needed information via
this link
.