ODISSEI and ASReview collaboration: start of ASReview Academy
Through our partnership with ODISSEI, we're very excited to announce the start of ASReview Academy. The place where you can learn all you need to know about using ASReview to speed up your systematic review!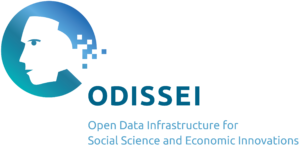 ODISSEI (Open Data Infrastructure for Social Science and Economic Innovations) is the national research infrastructure for the social sciences in the Netherlands and has years of experience in supporting researchers with data, compute power, and resources to conduct ground-breaking research. Recently, ODISSEI started to support researchers with state-of-the-art methodology and data science. By partnering with ASReview, researchers can now also get support in conducting AI-aided systematic reviews, namely through ASReview Academy.
Three new workshops on ASReview
ASReview Academy starts a new workshop series in collaboration with ODISSEI, focusing on three different aspects of systematic reviewing with ASReview. The workshops in ASReview Academy are:
ASReview researcher and lecturer Laura Hofstee explains what the differences are between the three new workshops:
"In the 'Getting Started' workshop, you learn how to use ASReview. After following this workshop, you should have all the knowledge and skills to start your systematic screening process. The 'Active Learning explained' workshop gives you a look under the hood of ASReview. For example, how is it possible that machine learning is speeding up my review? This latter workshop has a different focus and builds on the first workshop.

The simulation workshop is a special workshop that explains how to use the simulation and benchmark framework in ASReview. Participants learn how to simulate the time they could save based on existing fully labeled systematic reviews."

– Laura Hofstee, Lecturer at the ASReview Academy
The workshops include mini-lectures, software demonstrations, and question and answer sessions with our specialists. At ASReview Academy, we work with small groups of participants. This gives you the ability to learn fast and ask all of your questions about systematic reviewing, ASReview, and machine learning.
"I like the questions and discussion on whether or not additional info should be shown during the screening like authors, journal names, or publication year. Showing this information might seem useful, but might also introduce bias during screening. During the workshop, we explain in much detail why ASReview doesn't need this information."

– Felix Weijdema, Information Specialist at Utrecht University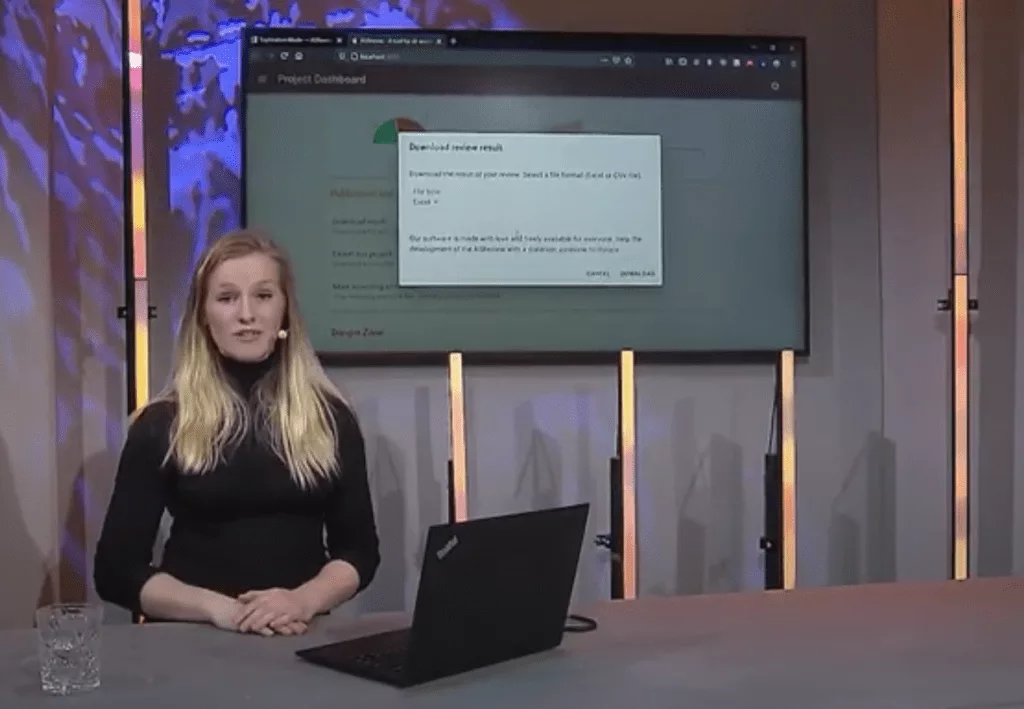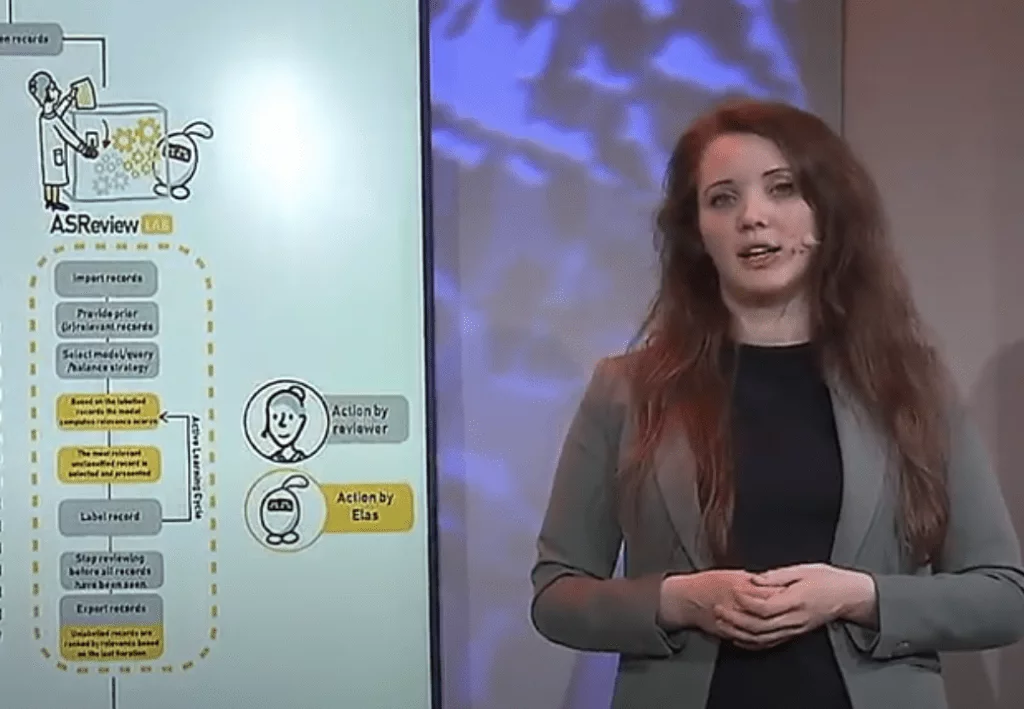 Tailored workshops for all research disciplines
Even though the topic of machine learning and AI in systematic reviewing can be quite advanced, the workshops clearly explain how this works. Because the ASReview Academy team has years of experience in supporting researchers from various disciplines, we were able to craft tailored workshops to the attendees' needs, interests, and questions. This makes this series of workshops unique.
"We like to get to know our attendees and their interests, and we challenge ourselves to accommodate each workshop to fit their research topic, and help them wherever we can."

– Sofie van den Brand, Lecturer at the ASReview Academy 

"The participants are very enthusiastic and have clever questions."

– Jan de Boer, Information Specialist at Utrecht University

Ultimately, the goal of these workshops is not only for the researcher to be able to work with the software, but also to understand why and how it works: Turning a black box into a transparent one!
More information
Interested in joining one of the workshops? Subscribe to the workshops right now. Want to know more about ODISSEI? See Using ODISSEI.