Five ways to get involved in ASReview
ASReview LAB is open and free (Libre) software, maintained and developed by the ASReview team and its community, improving the software with input from its users. 
Below we introduce you to the world of open source and, in particular, the combination of open-source and research.
Open Source and Open Research: ASReview
Probably you have seen or read somewhere that ASReview LAB is open source (Libre) software. But what does that mean? When software is open source (Libre), the source code behind the software is freely available to everyone. You can download it, create your modifications, and redistribute it again (given that you give credit where credit is due!). Next to ASReview being open source, it is also free in the monetary sense; hurray! 
Gathering knowledge and implementing it in the software takes time and effort, but keeping it behind closed doors would be a shame. The ASReview philosophy is that knowledge should be open to anybody! Opening up the code underlying the software has a practical purpose. It helps to create reliable and powerful software and improve it continuously. Additionally, by showing what code is used, we open the black box behind your machine-assisted learning, thereby keeping the review process as transparent as possible. It also comes from the philosophy that software should be open out of respect for users' freedom. We let you keep your data and focus on the software, ensuring that anybody who wants to contribute to the software receives credits (also very useful for your CV!).
More information on:
Join the effort – Contributing
Now you might start to wonder, "If anyone can use ASReview and anyone can recreate, change and redistribute ASReview, how does the project keep existing?". That's an excellent question indeed! The answer is quite simple: We do it together!
Many resources needed to develop ASReview have come from Utrecht University, other funders, research grants, donations, and winning awards. However, the most crucial resource for any open source project is the community: YOU. Without users, there is no need for developers. Moreover, users can become contributors, developers, and even maintainers in open source projects.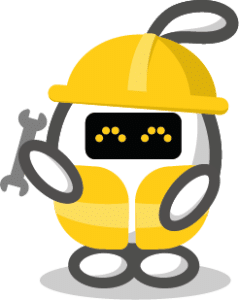 How do you go from user to contributor? There are many ways to join in, and it might be less complicated than you expect. Here are some examples in order of increasing difficulty, yet all contributions are equally appreciated.
Newsletter
It all starts with staying up-to-date by, for example, reading and subscribing to the newsletter or following the discussions.
Listen in and join the discussion
Partake in one of the Q&A sessions, join the ASReview-Academy, participate in the discussion platform, send out a tweet or join one of the open meetings: Listen to what is going on, contribute to the discussion, or just get inspired. Meetings are on Thursdays at 11 AM CET. Request access via asreview@uu.nl.
Improve the docs
Did you still have some questions or difficulties after reading the docs? Improve them for the next person. Unsure how to start? Make sure you have a GitHub account and watch the clip below. It's straightforward.
When your pull request is accepted, you will find yourself on the list of contributors. You just actively helped to make ASReview better!
Plug-in extensions or tools
Maybe you want to extend the ASReview universe with your extension or tool? See here for examples and acknowledgments.
A deep dive into the core software
Can you contribute to the core of ASReview? See the ASReview issue tracker on GitHub for ideas for your contribution. Beginners can look for issues with the label 'good first issue'.
Next to developing the software, the ASReview research team is constantly exploring opportunities to improve the screening process with cutting-edge algorithms or broaden the use of ASReview outside of academia. The pool of research questions to be answered is enormous, and there is simply so much more to investigate. Please feel free to join in!