Hi!
My name is Joukje Willemsen. I'm the creator of ELAS (the icon of ASReview) and face behind the illustrations on the website. Together with the team I created a logo for ASReview.
ASReview applies active machine learning, which can feel intimidating for applied researchers. The goal was to design a logo that captures both the modern and futuristic touch, but is inviting and non-threatening at the same time.
Because ASReview is a tool that focuses on the cooperation of researchers and machines, the cute robot ELAS was born.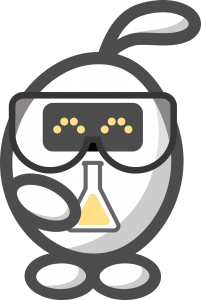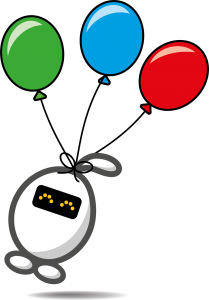 ELAS is your ELectronic ASsistant; your best friend and colleague in times of systematic reviewing. Quickly, ELAS started to live his own life; hanging in the lab and lounging in the air with balloons…
To explain the process of ASReview in a playful way, we created a small series of illustrations for the website. For these illustrations I was inspired by PHDCOMICS (do you see the resemblance of the male character?).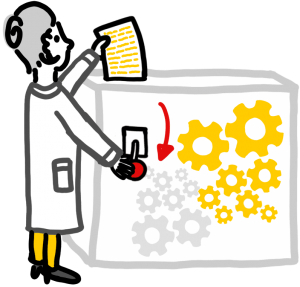 To highlight that the entire ASReview process is "open" and visible, we visualized it as a look-through, glass machine – the opposite of a black box. The hand of the researcher on the button symbolizes that the researcher is actively involved in the process.
The artwork can be find on GitHub and is licenced under Creative Commons License (CC BY-NC-ND 4.0).
It was truly a joy working on these projects! I hope you enjoyed the illustrations. Stay tuned for more 😉.